Let me tell you a story of Egypt - Professor Gamal Shiha!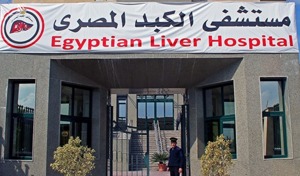 Patientsafety - This is Sweden EU directive 2010/32/EU.






"Who said patient safety threaten in the name of Alfred Nobel dear Paolo Macchiarini"

Egypt's hepatitis C epidemic dates back decades when glass syringes used during a mass vaccination campaign were not properly sterilized. Sweden one of most prosperous and healthy countries in the world celebrate science and Alfred Nobel but lethal democracy . 1976 Stockholm Nobel prize US physician Baruch Blumberg for outstanding hepatitis research saved millions of lives and reason we celebrate World hepatitis day 28 july anually.

" Alfred Nobel spinning in his grave" 50.000 Swedes are not free of discrimination and stigma but Egypt free democracy and hepatitis treatment also free.

I am a Swedish hero as much Egypt Professor Gamal Shiha only difference Swedish nurses worth nothing and never built hospital to help citizen in need and little or none influence patient safety!

Egypt Gamal Shiha Professor of internal medicine, and the head of G.I & liver unit, Mansoura university. He is the founder and head of the Association of Liver Patients Care (ALPC) & the Egyptian Liver Research Institute And Hospital ( ELRIAH ) .Member of scientific societies ; Egyptian Gastrointestinal Endoscopic Society, European Association for the Study of the liver (EASL), American Association for the Study of Liver Diseases (AASLD), and Asian Pacific Association for the study of liver diseases (APASL) .

Lex Kaj

Stockholm rumors: Today make bank complaint "The SEB bank -physician Connection" denial bankcredit - serious suspicion Stockholm rumors.
My bank contact and her husband Stockholm physician.